February Fundraising – Dare to Cure Rare
February 28 is Rare Disease Day. Help us raise awareness and funds for Rare Disease Day and Shwachman Diamond Syndrome this month!
Join us in our challenge — Dare to Cure Rare!
We challenge you to create a fundraising campaign this month–whether it is selling t-shirts, hosting an event, creating a fundraiser on facebook, organizing a "dress down day" at your work or child's school, selling SDSF magnets or creating your own fundraiser! Join us to raise awareness and fund a cure!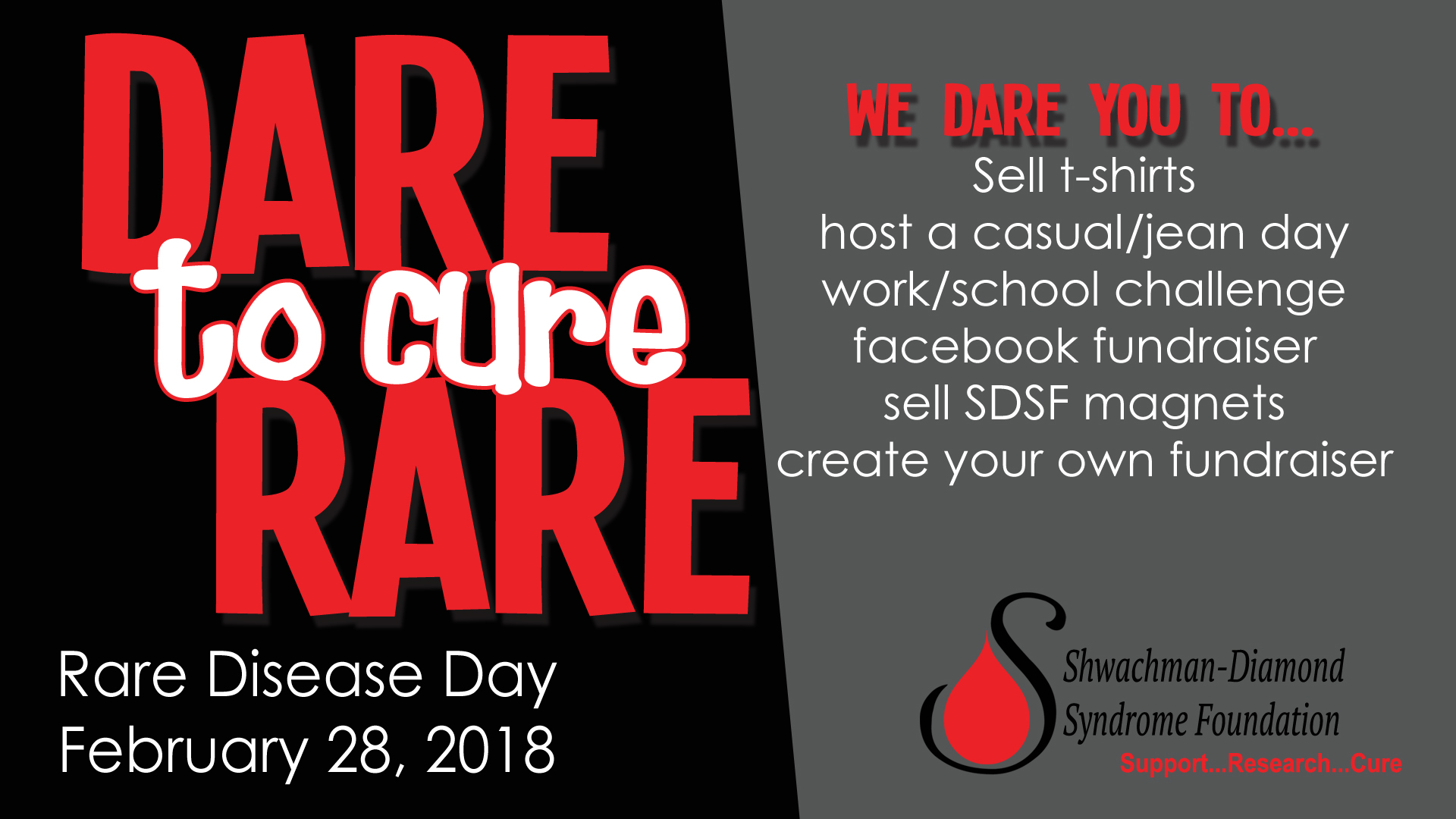 ---