Creating a Facebook Fundraiser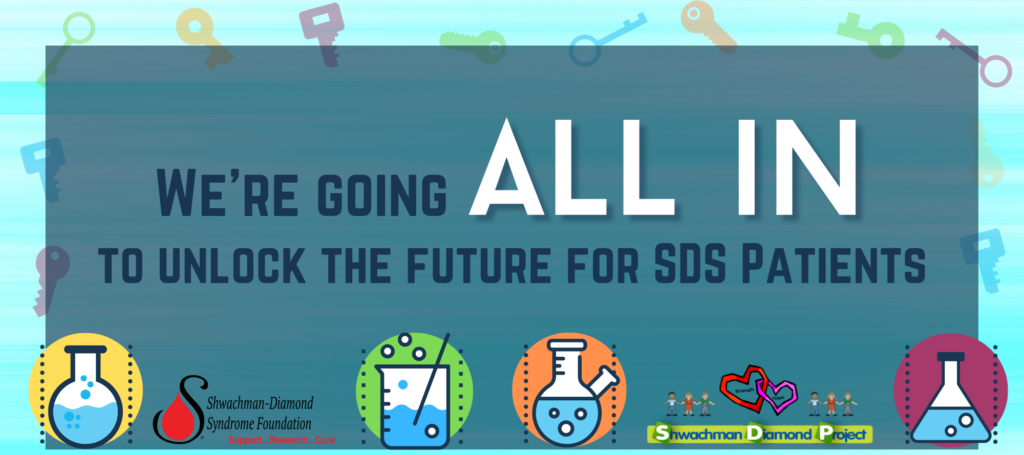 Thank you so much for your interest in creating a facebook fundraiser!

Did you know that 84% of Facebook users share to show their
support for a cause and highlight issues that are important to them?

Research shows that the average person will get 7 friends to chip in. That could be 7 more people that are ALL IN.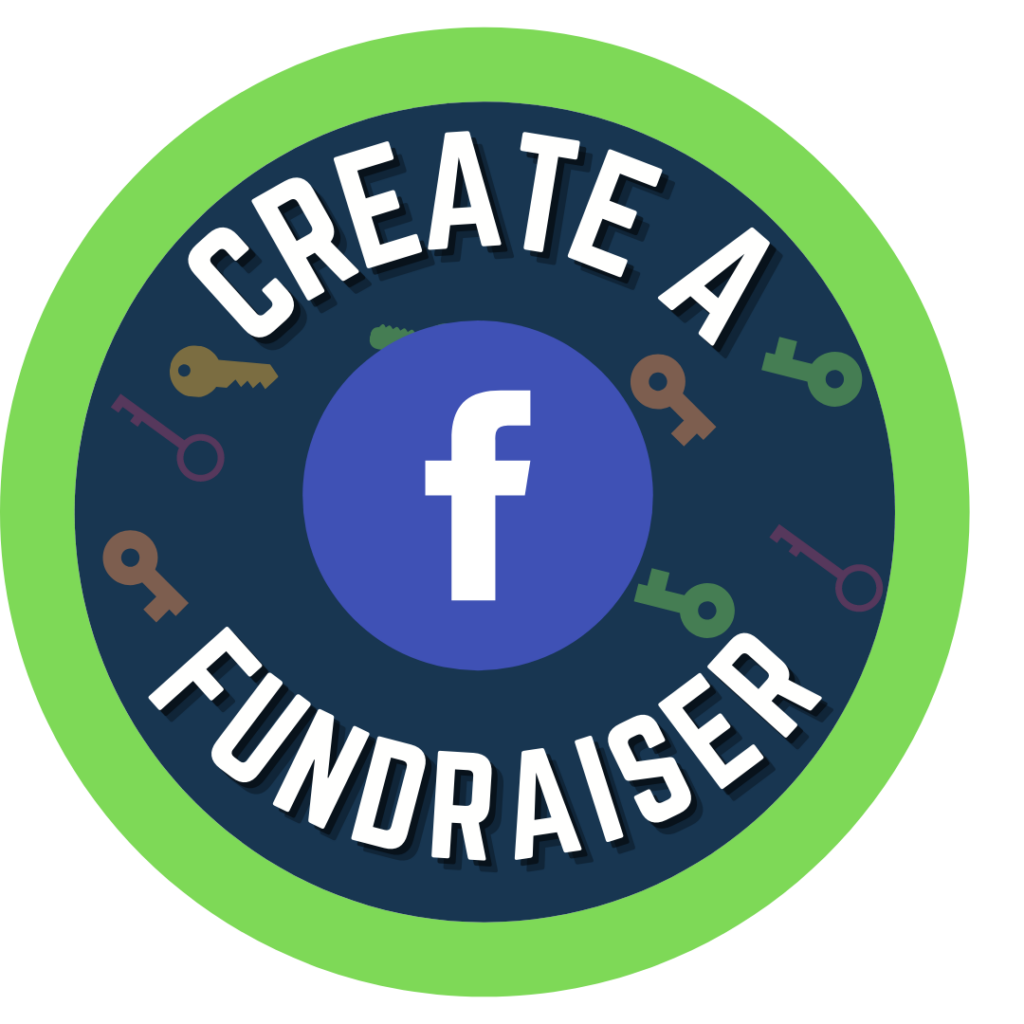 We've made it easier than ever to create a Facebook Fundraiser
Click this picture to be directed to a dedicated page where you can create your fundraiser for the ALL IN campaign.
Keys to creating a successful facebook fundraiser
Write your first post.

Your fundraiser is going to be shared with your inner circle of family, friends, and coworkers. They may know your story, but it's always a helpful reminder to show them why this is such an important cause. They may share it with other friends, who won't know your story. Be sure to write a post about how SDS affects your family.
Much of your fundraiser's success will depend on frequently posting, sharing, and connecting with others on social media. Your Facebook posts and updates will get your audience's attention, give them something to share with their own friends, and inspire them to donate.


Invite your Facebook friends to your fundraiser.

Once you complete your page and write a post or two to set the tone, invite your Facebook friends to like and follow it. Then, once you've built a sizable following, encourage followers to invite their own Facebook friends to like and follow your page.


Add your fundraiser link to all posts.

Simply copy and paste the link to your fundraiser in the status box. When people click the link in your post, they'll be taken directly to your fundraiser.
Facebook doesn't like people leaving its site, so its algorithm deprioritizes posts that include a link in the status. To get around this add the link as the first comment to your post.
Remind them of the impact they'll have. 

Always bring it back to your mission. Fundraisers are just one way for your friends and family to make a difference. It's your job to tell them why it's the one they should do right now.


Make the outreach feel personal—because their fundraiser is.

For many of us, this rare disease directly impacts us. You are asking people to go above and beyond to donate to a cause that is very personal for you. It really makes an impact if you go above and beyond to reach out to them. Send a text or pick up the phone to people who showed interest.


Thank your donors, and thank them often.

A powerful way to thank and recognize donors is to tag them in your Facebook posts. Not only will they feel special, but their friends might see your fundraiser this way, and you'll reach a whole new audience of potential donors.
Sample fundraiser content
#1 – Main Title – Get creative!
Team ______________ is ALL IN!
ALL IN for SDS Research!
Together we can go ALL IN!
Creating the Key to Unlock the Future!
____________'s ALL IN Fundraiser!
#2 – Main Body Text – Make this personal. Share your story, and tailor it to your audience.
Go All IN and HELP SUPPORT LIFE CHANGING RESEARCH EFFORTS!
GROUNDBREAKING RESEARCH UPDATE –
This research project can potentially change ________'s life and ALL those living with SDS!
Professor Warren's current project aims to rescue the ribosome by creating a drug that will eliminate the bone marrow from progressing to MDS/AML. This drug has the potential to improve other body systems as well.
The Shwachman-Diamond Syndrome Foundation has already funded $100,000 towards this project to get research started right away. We have committed to raising an additional $100,000, with our friends from the Shwachman Diamond Project to fund the research of Professor Alan Warren. The additional $100,000 we raise will be spent to hire a dedicated researcher to this project.
I'm raising money for Shwachman Diamond Syndrome Foundation – SDS Foundation and your contribution will make an impact, whether you donate $5 or $500. Every little bit helps. Thank you for your support. I've included information about Shwachman Diamond Syndrome Foundation – SDS Foundation below.
– Advocate for and fund research towards improved treatment and a cure
– Raise awareness of SDS in the medical community and general public
– Provide educational and emotional support to patients and their families
– Link families through the Internet and family conferences
– Disseminate current medical information
– Support an International Scientific Congress and the North American SDS Patient Registry
Facebook pays all the processing fees for you, so 100% of your donation goes directly to the nonprofit.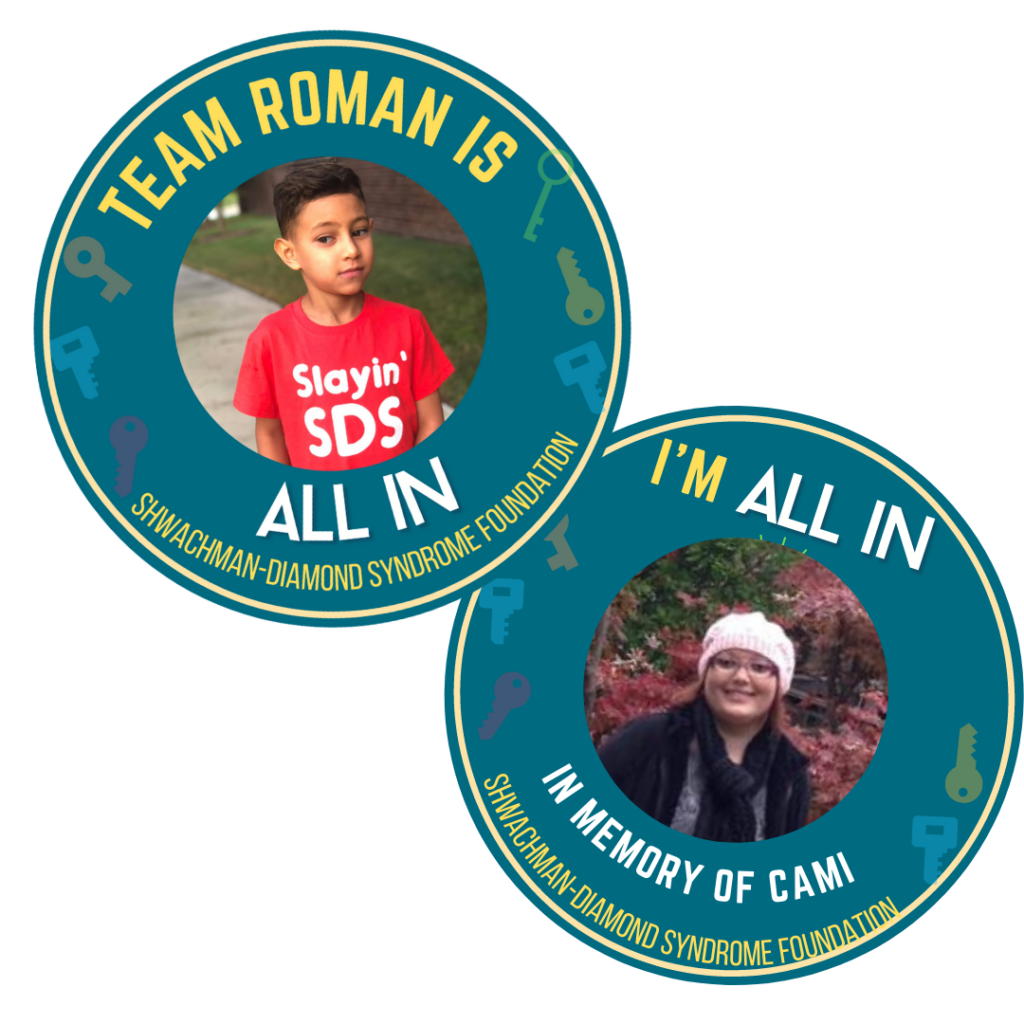 Get your free personalized Facebook Profile Picture!
Please email the photo you want with the name/writing you'd like included to Michelle@Shwachman-Diamond.org. Be sure to put "ALL IN Profile frame" in the subject line.