Fundraising Idea – Casual for a Cure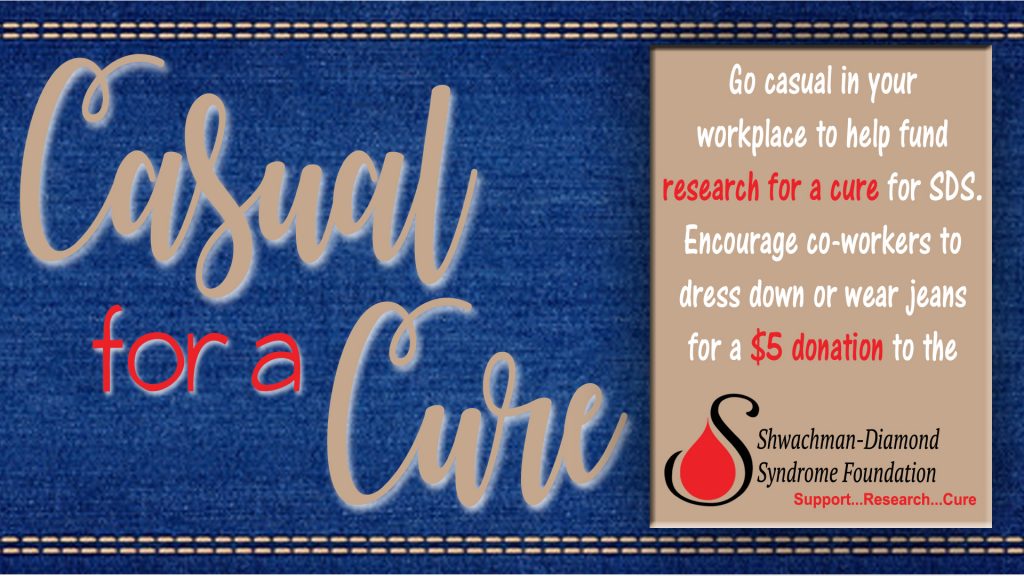 This is a simple fundraising idea for your place of employment, local businesses or even your child's school. Most people have heard of or participated in something like this before. Participants would get to dress down in exchange for a donation. 
100% of donations go to the Shwachman Diamond Syndrome Foundation to support research and help find a CURE!
Click to Download and Customize a "Casual for a Cure Flyer".
---